Relationships with the people around us define our lives. Be it friends, family, co-workers or neighbors, in each connection we have the opportunity to learn from each other or teach each other. When everything flows smoothly, there is nothing like the peace of mind, calmness and feelings of acceptance that these connections can bring to us.
But, relationships can be complicated. We each bring in our own stories, our histories, our belief systems, our experiences and our desires to the table. The results can be frustrating, confusing and sometimes hurtful.
https://www.youtube.com/watch?v=LetlGiBvQ6I
If any of the above resonates with you, if you want something different and more joyful in your life, you have landed in the perfect place. Together, as a collaborative team, we can explore your part in these relationships, set goals and an action plan to deliver your relationships where you wish them to be. As your coach, we can take an adventure to clarity, peace of mind and more honest and meaningful connections.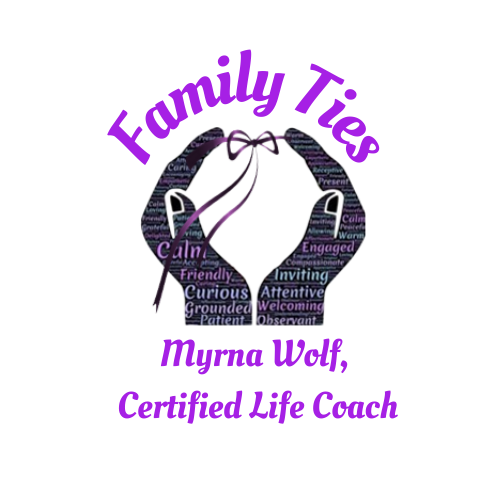 Leave a Review or Comment for Myrna


Contact Myrna for a
FREE Consultation